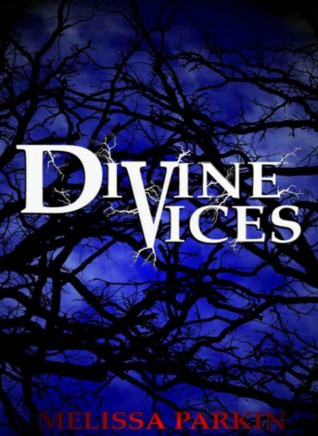 Release Date: November 2nd, 2013
Summary from Goodreads:
Danger seldom leaves its victims unscathed in the ways of seduction, and this lesson is one that sixteen-year-old Cassie Foster now knows all too well.
Nine months following the traumatic accident that claimed the life of her mother and sister, this high school junior has at last found a fresh start in the quiet town of New Haven, Maine. In the company of her best friends, Ian and Gwen, she's bracing the usual turmoil of adolescence and taking all in stride… until the new transfer student, Jackson Matthews, comes walking into her life. He's arrogant, sarcastic, roguish, devastatingly sexy, and the very last thing Cassie wants to entertain. But when circumstances drive these two together, she finds herself a bit too close for comfort as their bond intensifies. Plagued by unexplainable events, a sudden string of disappearances, and even a cult-related murder, Cassie begins to fear for her life. Is it all just a coincidence that these happenings began when this Casanova strolled into town, or has she in fact fallen for a real lady-killer, or worse?
Review:
*I was provided an eCopy of this book from the author in exchange for an honest review.
I liked Dive Vices. It was witty with an edge of mystery that kept me guessing from beginning to end. Divine Vices picks up with Cassie starting over, new life, new town, new friends, new beginning. Or so Cassie thinks, until Jackson "Jack" Matthews finds his way into town and a string of strange murders begin.
I liked Cassie a lot. I loved her intelligence, big vocabulary, and off-beat fashion sense. I enjoyed her wit and gentle banter with her two best friends Gwen and Ian. Gwen was a spit-fire and a mini-detective. I loved that she always had her nose stuck where it didn't necessarily belong. Like Cassie's love life and a murder case…It was entertaining to see her work her magic and it was even better when she went into battle mode against mean girl Stacy. As for Ian, I LOVED him. He was a doll. He was the kind of best friend every girl needs. I was actually really hoping for a romance to blossom between him and Cassie, even though there was obvious chemistry between her and Jack. As for Jack, I was never really certain of him. He was always very contradictory. Sometimes he was sweet and other times he seemed downright devious. I was never sure what to expect from him and thus I had a hard time imagining him with Cassie. I definitely saw the attraction between them but beyond that I thought he was a bit controlling.
As for the story line, I enjoyed it. I will say that I didn't find the story particularly enthralling until about a third of the way through. I honestly think it was due to the lack of action in the first part of the book and a bit of confusion on my part. There was a lot of background given that I think might have been a bit superfluous. I also didn't really understand the role of the supernatural elements until the end of the book. However, the murder mystery elements really drove the plot and I found myself trying to play Sherlock and figure out who was behind the gruesome murders.
Overall, I enjoyed Divine Vices despite our bumpy start. Full of pop culture references including a newfound favorite of mine, Supernatural, Divine Vices will appeal to those who enjoy paranormal mixed in with their mysteries. I think readers will connect with and enjoy the characters, especially Cassie. To wrap up this review I have to say I couldn't believe the book ended the way it did and I'm a bit anxious to see what happens next!